Sale!
CEP EDUCATION PROGRAMME 8 Hours (6-POINTS) Exclusive for RVs
₹3000 Inclusive GST
For CEP – 8 Hours(6-POINTS) – Exclusive for Valuers 
Valuation Essentials 
Topics To Be Covered…
1. PRECAUTINS DURING SITE VISIT
2.  PRECAUTIONS IN REPORT WRITING
3. VALUATION UNDER IBC.
4.  INTERNATIONAL VALUATION STANDARDS
SPECIALISED EXPERT FACULTY FOR THE SESSION:-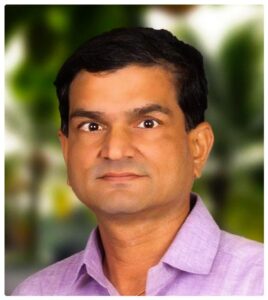 ER SANJAY PATEL
Bachelor of Engineering (Instrumentation & Control), May 2003, Gujarat University
Diploma in Instrumentation & Control, June 2000, Technical Education Board, Gujarat
Gujarat Higher Secondary Education Board, March 1997.
Having experience of 15 years in field of Valuation of Tangible Assets. Sectors includes Petrochemical, Pharmaceutical, Steel, Cement, Power, Textile, Engineering, Logistics, etc.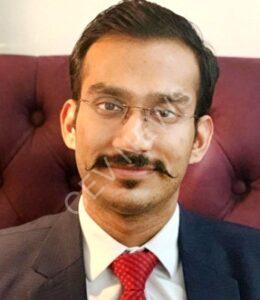 CA ANKIT GOEL
B. COM(H), LLB, FCA, DISA (ICAI), RV (SFA), ID (IICA).
With experience of more than 9 years in valuation, he has managed valuation of assets having a book value of more than 25000 crores. He is an active speaker on valuation, Insolvency, Forensic audit and other subjects at many RVOs and at events organized by other Professional organizations & industry associations.., etc.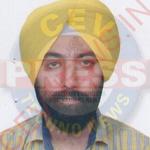 DR RAJWINDER SINGH 
PhD in
STRUCTURAL ENGINEERING
, M TECH. (STRUCTURAL ENGINEERING), DIPLOMA IN RAIL TRANSPORTATION & MANAGEMENT, MASTER OF VALUATION, SIX MONTHS COURSE IN VALUATION OF REAL ESTATE
.
Having experience of 24 years of Experience in Technical Field, Teaching Faculty & HOD in Engineering College, Valuation of Immovable Properties, etc.
NO FEE PAYABLE TO CEV IAF RETAINERSHIP MEMBERS WHO FAILED TO ATTEND 16 HOURS OF CEP IN MAY-JUNE-JULY-2020 SESSIONS
---
---
---
OTHER FORTHCOMING CEP PROGRAMES
2 HOURS EACH ON THE TOPICS AND ON THE DATES ANNOUNCED BY THE ORGANISATION CEV IAF RVO
Proposed Topics for CEP OF 2 HOURS EACH.
1. Non Standard Valuations not given in any book.
2. Valuations for TDR generated from Lands reserved in Development Plan.
3. Valuation of a project for cost of construction for Income Tax Department.
4. Valuation for the purpose of redevelopment of existing building with extra FSI.
5. Valuations for Agricultural land that can be converted to Non agricultural use
6. Valuations against Stamp Duty ready recknor for lands sold under distress sale.
7. Valuations for Banks under clause on Indemnity Bond.
8. Valuation for bid to be given in Auction process.
9. Court preparations to justify your report.
10. Defending yourself in case of raid on your office for Valuations.
11. Use of Internet for Valuations.
12. Challenges in Valuation of properties in India.
13. Valuation of properties occupied by slums.
14. Valuations to asses present cost of Construction to change contractor.
15. Valuation of leasehold property to surrender balance lease period to the owner.
16. Valuations of tenanted properties to be handed over to Owner and for Capital Gains of same.
17. Percentages for deduction for different factors not in favor of the property.
18. Different factors affecting Valuations in various parts of India due to changes in local rules.
19. Valuation of properties in CRZ zones for sale
20. How to justify your Valuation Report and defend in case challenge by Banks.
21. Different sources available in India to get property rates .
22. Common mistakes/ checklist for valuation reports
23. Income approach for L&B & Plant & machinery & valuation of going concern
24. DCF Valuation – practical approach.
FEE FOR TWO CREDIT HOURS RS-500/-
Add 2.45% for Razorpay facilitation charges
NO FEE PAYBLE TO CEV IAF RETAINERSHIP MEMBERS WHO FAILED TO ATTEND 16 HOURS OF CEP IN MAY-JUNE-JULY-2020 SESSIONS
Description

STEPS AFTER SENDING THE FEE:-
PLEASE SEND BELOW MENTIONED DETAILS ON WHAT'S APP TO PHONE # 8146513963 ER. PARTAP CHAND, DIRECTOR (ADMINISTRATION).
1. FULL NAME:
2. FATHERS NAME:
3. ADDRESS:
4. PHONE NUMBER:
5. E MAIL ID:
6. DATE OF FEE DEPOSIT:
7. AMOUNT OF FEE DEPOSIT:
8. NAME OF RVO:
9. IBBI REGISTRATION NO. IF ANY:
ALTERNATIVELY YOU CAN SEND AN APPLICATION ON SIMPLE PAPER MENTIONING ALL ABOVE DETAILS & SEND IT THROUGH REGISTERED POST OR SPEED POST ALONG WITH THE REQUIRED DOCUMENTS.
Documents to be attached along with the APPLICATION.
1. Fee receipt received on e mail..
2. IBBI REGISTRATION NUMBER. To be mentioned in CEP certificate.
FOR ANY HELP AND SUPPORT CONTACT ON GRIEVANCE REDRESSAL CELL # 9041263607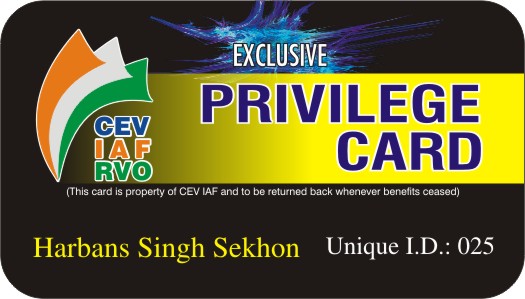 CURRENT EVENT
TOTAL FEE PAYABLE=1500/-
PRIVILEGE CARD BENEFITS=

LESS-33%

 
ADD 18% GST